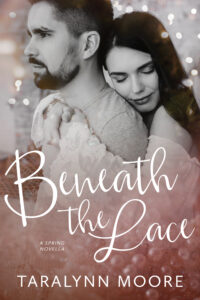 BENEATH THE LACE

A Spring Novella
A sweet Adult Romance read full of friendship, fashion, and a touch of spice.
***
Jocelyn (J.C.) Whitley never dreamed of being a bride. She dreamed of dressing them. She dreamed of working alongside her best friend, Toby, and building a brand that would set the fashion world on fire. Nevin entering her life, in all his perfect-suit filled charm, is the irresistible distraction she knows she doesn't need. Only she can't shake him. Even as she hits new heights at work, she's drawn back to him again and again. The problem is, she and Toby had sworn off love. At least romantic love, anyway. Who needed a happily-ever-after when forever always found a way to end? But when Toby settles down with his husband, and leans into the traditional life she's always avoided, she's forced to reflect on what love means to her and how family is built and grown largely on choice, on heart, and a whole lot of hope.
Join J.C. and Nevin, along with Toby and Simon, as they grow their careers, their hearts, and their family in ways they could've never imagined.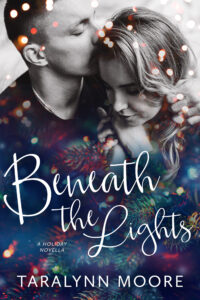 BENEATH THE LIGHTS

A Holiday Novella
A quick, sweet Adult Romance read. Grab a cup of coffee, a cozy blanket, and snuggle up near your Christmas tree.
***
Jill and Marc have shared a bond since childhood. Drawn together by broken family ties, they grew in friendship, then in love. Now married, they face the struggle of keeping their kismet relationship kindled while often apart. Three kids only add to the pressure. Follow their story from the start as they continue to find their way back to each other, heal family connections, and build a life for their children they never dreamed possible.
Beneath the Lights takes you on a sweet journey of a childhood friendship turned lifelong love, and all the beauty and brokenness that comes along with it. A quick trip of a novella, but a soulful story full of heart.